Our Story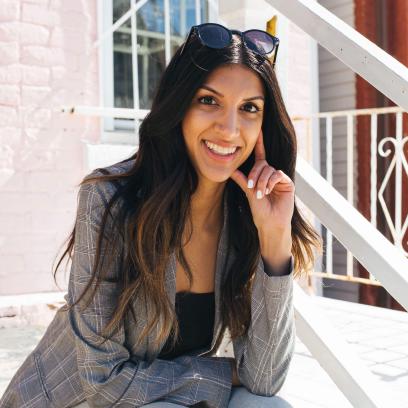 Callula Co. started with a simple question from my boyfriend on a sunny day in Toronto: "how come you never wear sunglasses?"
The truth was, I had always struggled to find sunglasses that were flattering. I laughed and replied, "they look bad on me."
Amused, and not quite convinced, he insisted we shop. After trying on dozens of pairs he could see what I meant. Everything I tried was too big or bulky, leading to an awkward fit. He encouraged me to pursue a solution.
I knew my mom hated all her sunglasses. I called some friends and many of them had a similar problem or knew someone who did. It wasn't just me (and my mom!)
I launched Callula Co. with the goal to make stylish, premium sunglasses that offer a petite fit. The name Callula comes from Latin, meaning small beauty.
Whether you have trouble finding sunglasses that compliment you, or just prefer a slimmer, more retro fit, I hope Callula Co. will help you look great and feel confident.
- Nerissa